WELCOME TO CONROY GOLD AND NATURAL RESOURCES PLC
Conroy Gold and Natural Resources PLC ("Conroy Gold") is a gold exploration and development Company focused on Ireland and Finland.
The Company has discovered a (65km) district scale gold trend with a series of gold-in-bedrock targets.
Second gold trend identified.
Multi-million ounce gold deposits targeted.
123 g/t Gold (c.4 oz/t gold) in Quartz Breccia sample.
Visible gold in grab samples.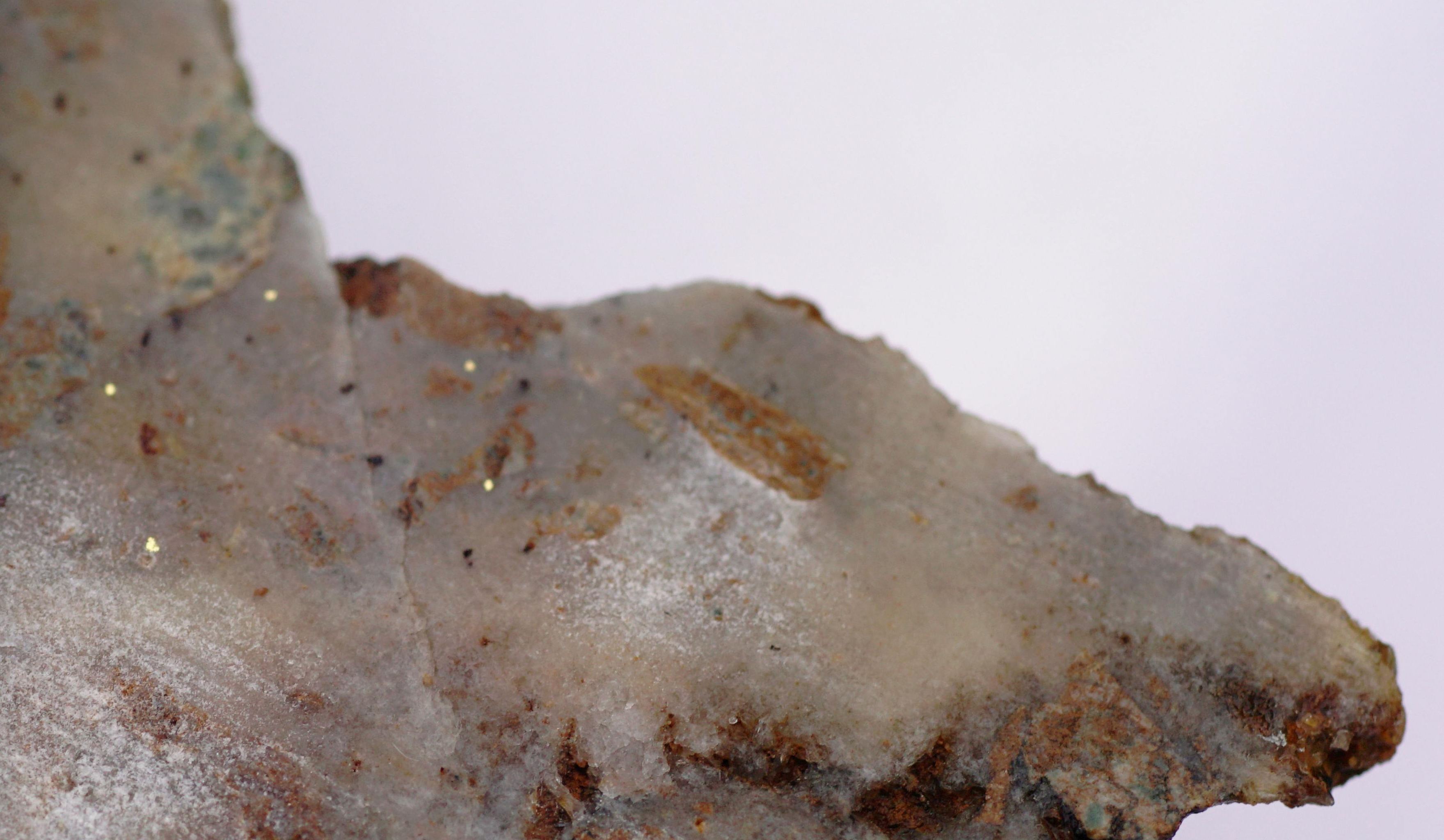 Joint Venture partnership on an earn in basis with Demir Export A.Ş., a long-established mining company with interests in iron, coal, gold and base metals, including zinc and copper.
Primary focus of the Joint Venture Project (Project Inis) is the development of the gold deposit at Clontibret, County Monaghan, or elsewhere along the gold trends, to construction ready status and into operation as a gold mine.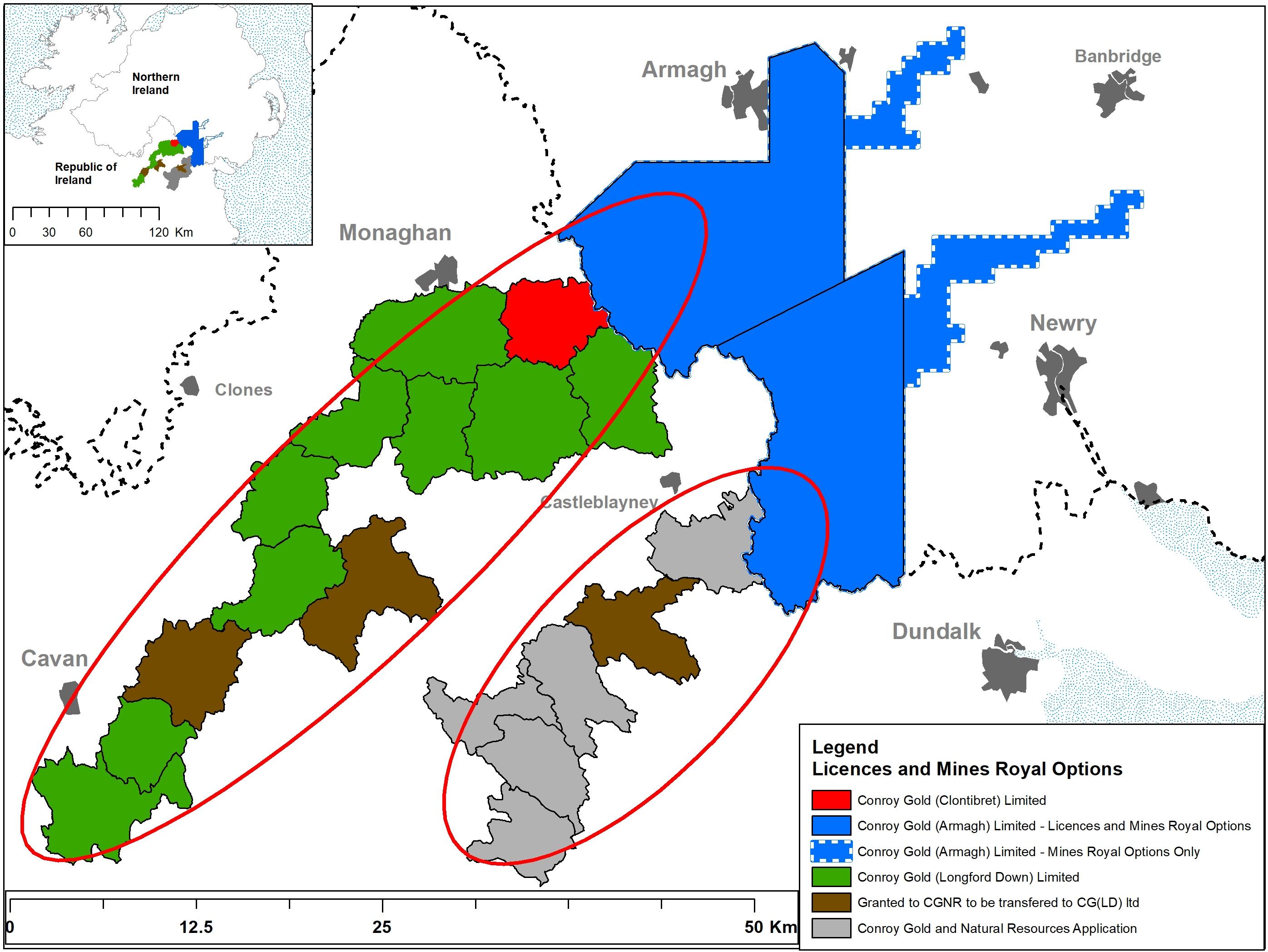 Location of gold trends in Longford-Down Massif in Ireland