WELCOME TO CONROY GOLD AND NATURAL RESOURCES
Conroy Gold and Natural Resources plc is a company whose objective from its inception has focused on making a major economic discovery and thus substantial returns for shareholders.
The Company has discovered a 65 km (40 mile) new district-scale gold trend along the Orlock Bridge Fault Zone in Ireland.
Four primary targets (Clontibret – Clay Lake – Glenish – Slieve Glah) with gold proven in bedrock have been discovered along the trend.
The Orlock Bridge Fault Zone has similarities to the Boulder-Lefroy Shear Zone in Western Australia with flexures on both these sinistral structures being major controls on gold deposits in both areas.
A JORC (2012) resource of 320,000 Oz Au Indicated, 197,000 Oz Au Inferred (517,000 Oz Au) has been established on a fraction of the Clontibret target area, with the majority of drilling to less than 200 metres and a maximum depth of 350 metres.
The Clontibret gold deposit has geological similarities to the Fosterville gold deposit in Australia; both with gold mineralisation that is associated with arsenopyrite and pyrite and with late stage stibnite mineralisation present.
An estimated Exploration Target JORC (2012) for the northeast area only of the Company's licence area suggests the potential for a further 8.8M Oz gold.
The Company's licences (100% held) cover an area of over 800km2 in the region and give the exclusive right to apply for a mining licence.
Ireland is a mining friendly country with an established mining tradition and a favourable business climate. There is security of tenure and fiscal framework and excellent infrastructure and technical services.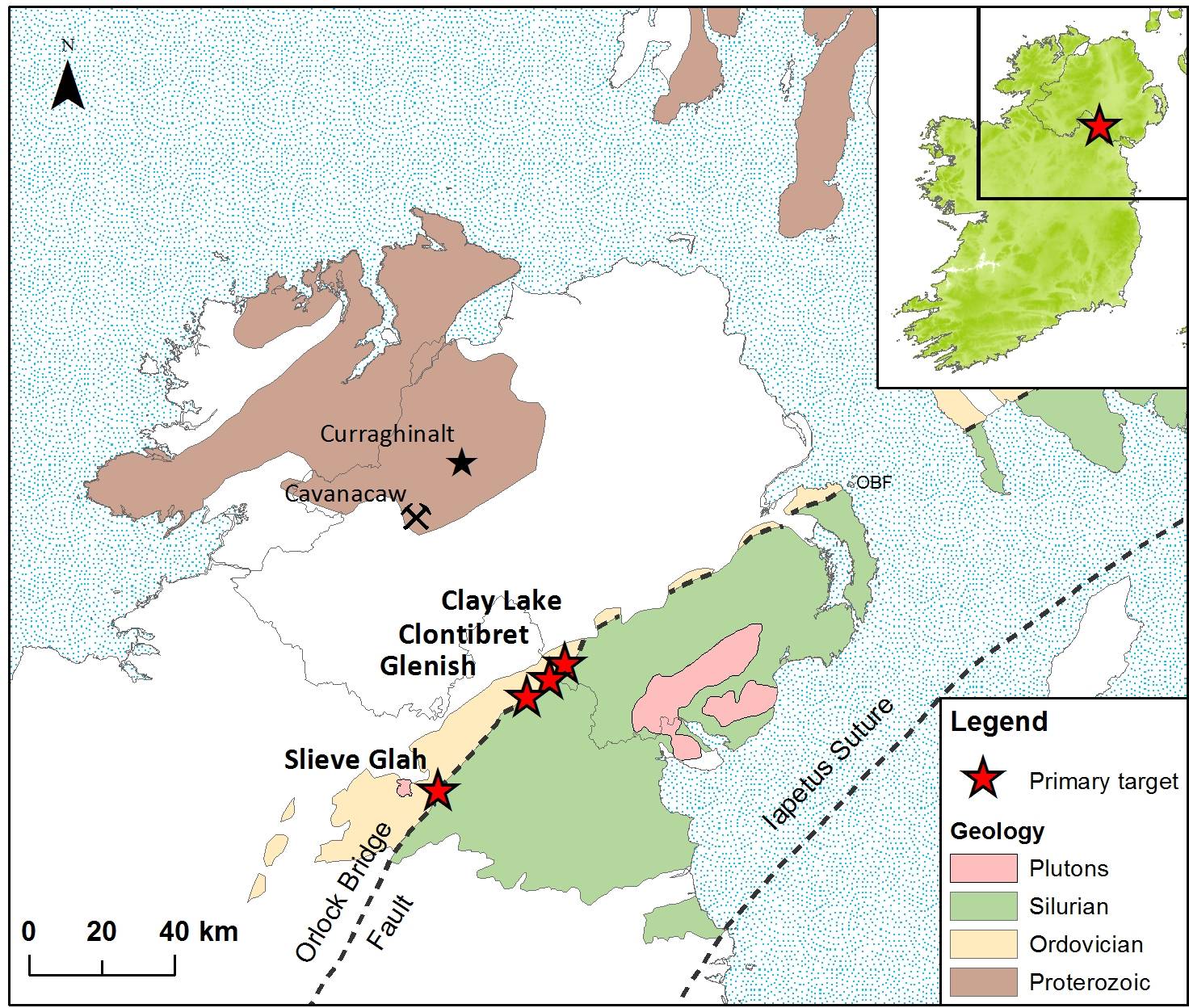 Location, geology and gold targets in the North of Ireland