WELCOME TO CONROY GOLD AND NATURAL RESOURCES PLC
Conroy Gold and Natural Resources PLC ("Conroy Gold") is involved in gold exploration and development.
The Company has discovered two district scale gold trends in the Longford – Down Massif in Ireland.

 

These are the Orlock Bridge gold trend, which extends for over 65Km, and the newly discovered Skullmartin gold trend extending for over 24Km. 
A series of gold targets have been identified along both trends.
The Company's ground position over the gold trends has been secured through a series of Prospecting Licences covering over 1,000Km2.  
An extensive gold target over 3km in length and in places 2km wide with potential for high tonnage and gold content has been discovered near Clay Lake in the Orlock Bridge gold trend. Gold intersections of up to 100metres, which is believed to be the longest continuous gold intersection in the British Isles, have been drilled on this target. 
The Clontibret gold discovery was made during sampling of the historic antimony mines at Clontibret and was the first bedrock gold discovery in Ireland. Gold values of up to 35.0 g/t gold over 2metres were recorded together with high antimony grades of 14.5% over 1.2metres. (Antimony is an EU critical raw material).
A JORC(2012) Resource of 517,000 Oz Au (320,000 Oz Au Indicated, 197,000 Oz Au Inferred) at 2.0 g/t Au (at a cut off grade of 1.0 g/t Au) has been estimated on 20% of the Clontibret gold target which is also in the Orlock Bridge gold trend. 

 

Visible gold and assays up to 123.0 g/t gold (c.4 oz/t gold) have been recorded in a Quartz Breccia bedrock sample at the Creenkill gold target which is located in the newly discovered Skullmartin gold trend. Trenching has returned grades of 64.3 g/t gold over a metre crossing the Quartz Breccia zone. 
The Company has agreed a Joint Venture ("JV"), Project Inis, on an earn-in basis with Demir Export A.Ş. 
The primary objective of the JV is the development of one or more gold mines in the Longford – Down Massif.
Demir Export A.Ş. is a long-established mining company with interests in iron, coal, gold and base metals, including zinc and copper. It belongs to the Koc family, who also own the largest industrial conglomerate in Türkiye, a fortune Global 500 Company and Türkiye's leading investment holding company.
All JV exploration and development costs, including environmental and planning costs are covered by the JV partner, up to the issue of a Mining Licence.
The Company has the option under the JV to retain up to 42.5% in each mining project developed.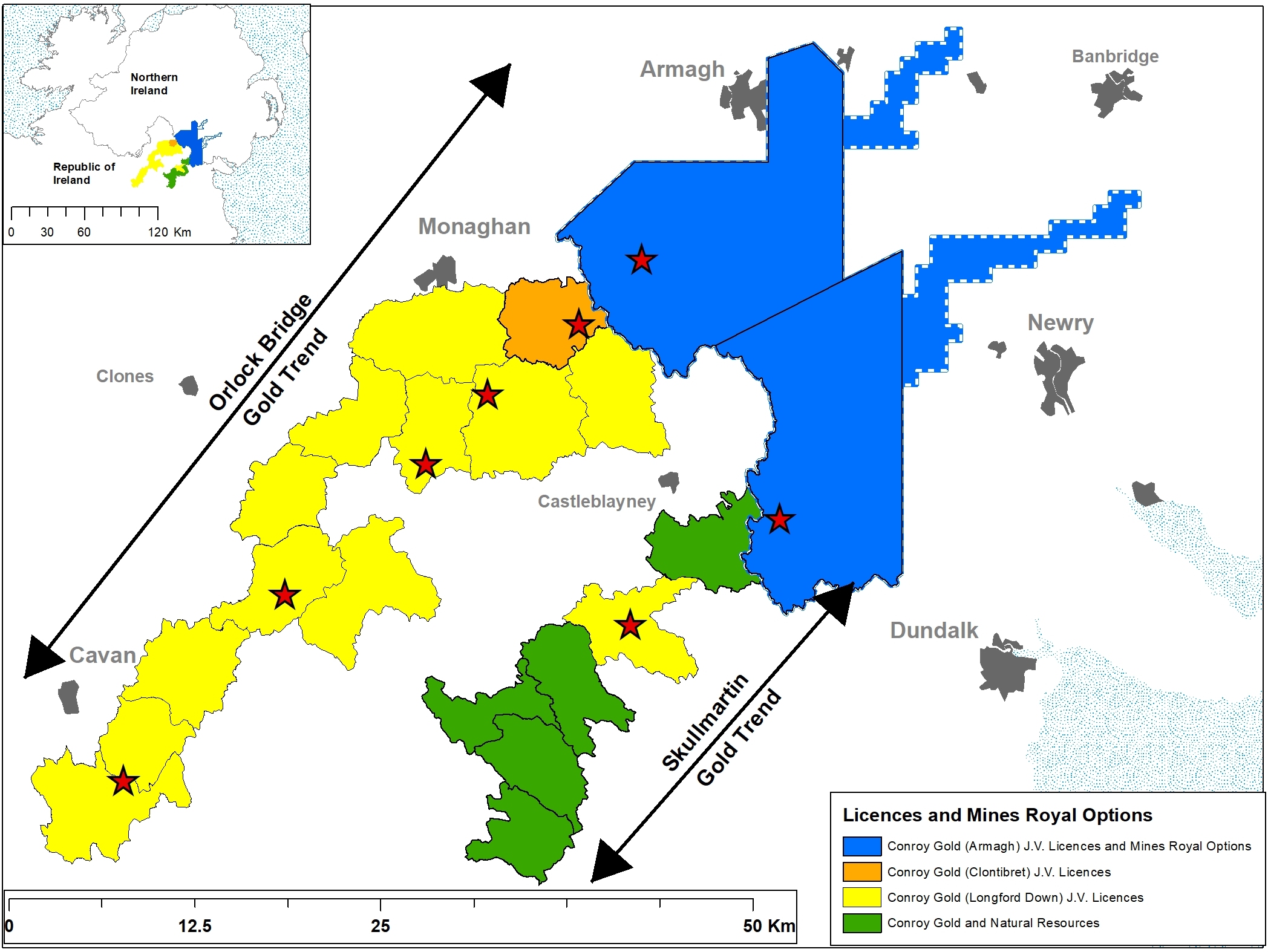 Location of gold trends in Longford-Down Massif in Ireland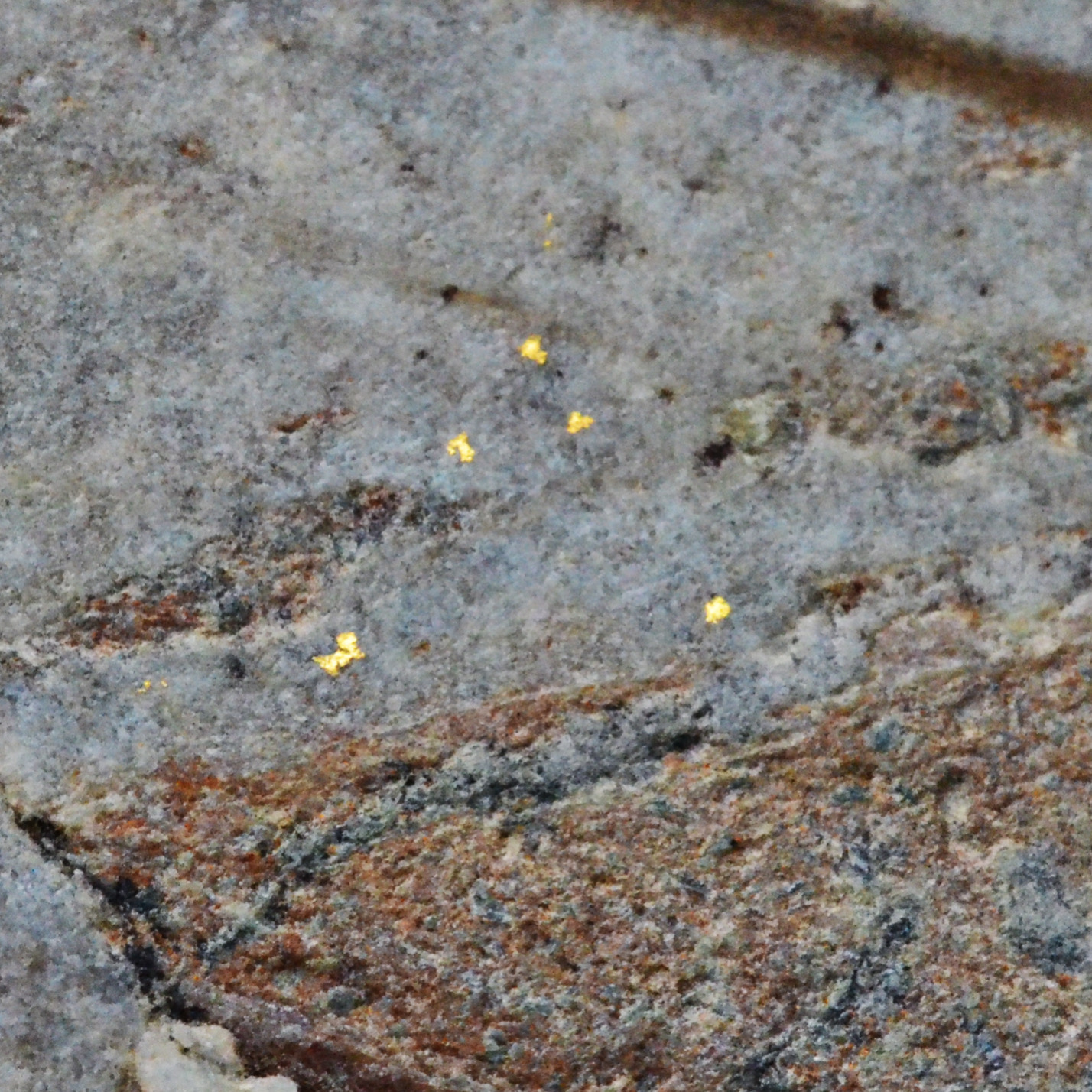 Visible gold 123 g/t (4oz) gold Quartz Breccia outcrop sample